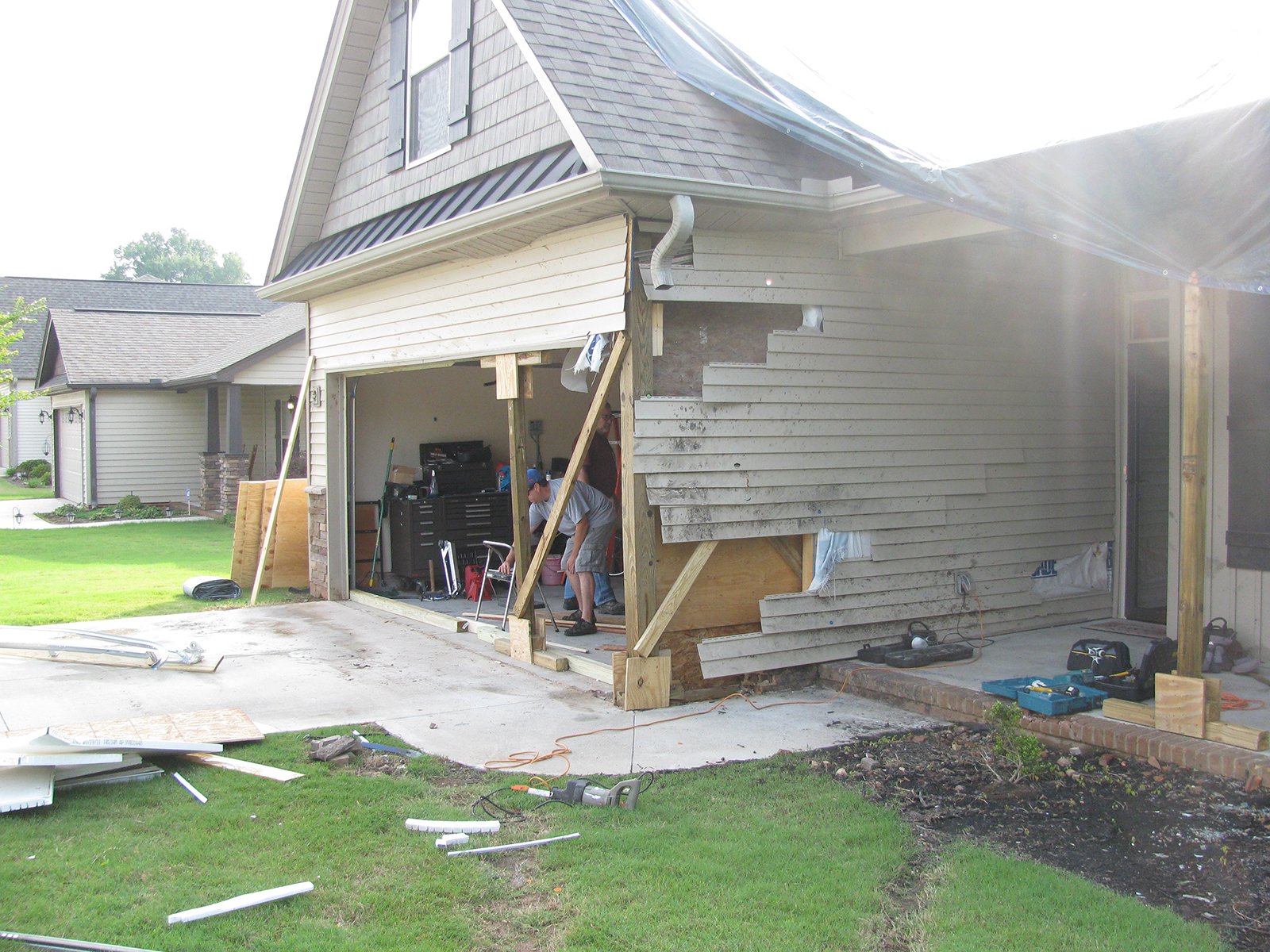 Disasters that involve your home can occur at any time.  Water damage, fire loss, and storm destruction occur frequently and often.  But what about other types of disasters? A quick search online for water, fire, or storm damage, will bring a plethora of information in your area. You might frequently see restoration company vehicles that advertise "WATER DAMAGE, FIRE REPAIR, and STORM RESTORATION".  Add "A CAR HIT MY HOUSE DAMAGE REPAIR" to a company's sign or truck and it might look a little funny. Until it happens to you. You pull into your driveway only to see an unfamiliar car is sitting in your living room. Suddenly you wish you had seen that funny phrase on the restoration truck you passed just a few hours before. Automobile damage to your home happens and it happens frequently.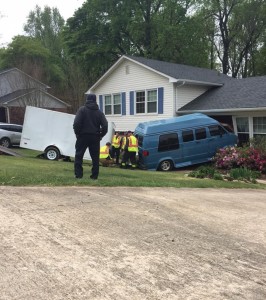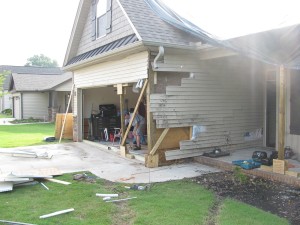 So what do you do?
Generally, advice given in a stressful situation is "don't panic". It may sound cliché, but rash decisions can be made in a time of crisis. Don't panic. Be sure everyone involved is okay and medical attention is not needed. DO NOT TRY AND GO INTO YOUR HOME.  Make sure everyone is out of the house. It's a good idea to call the fire department and the police department. Electrical wiring could have been damaged and thus made the home unsafe to enter. The firemen are trained to enter homes that could be unsafe and can turn off the power to ensure broken electrical components do not start a fire.  The police department will handle all legal reports that involve you and the at fault party. Its important to remember, the damage to your property is done. Your home can be fixed. You don't want to make an accident worse by putting yourself or others near a dangerous situation.
Okay… Now What?
You have someone's car still sitting in your living room. If the driver of the car isn't impaired or injured, he or she should call their insurance and have a tow truck remove the vehicle. If the driver is impaired or injured, its okay for you to call a tow truck and have the car removed. Your insurance company will handle the other parties insurance for compensation for the removal. If you have not done so already, now is the time to call your homeowners insurance and file a claim.  Your insurance company will be in contact with you about sending a adjuster to out to your home.
Important Decisions Need To Be Made.
If your home is deemed unsafe, alternative arrangements need to be made. Ask your insurance company about compensation for staying in a hotel. Another important aspect you should address with your insurance company should be, "what do I need to do about temporary repairs to my home until reconstruction can begin?". Often, your insurance company can recommend a restoration company to handle temporary repairs such as board ups, and wall support if its needed.
Who Will Repair My Home?
Repairing a home from a disaster is not a quick fix and is very different from a typical remodel. Choosing a company to repair your home is up to YOU. Your insurance company can recommend someone to repair the home but in the end it is your decision who repairs your home. A search online will bring up many disaster restoration companies. It is important to do your own research to find a reputable company to handle your repairs. If you are unsure who to use, call several companies and explain your situation. Find out if that company has handled a repair similar to yours before. Ask if they are licensed and insured. Remember, the company you use will be your best resource of communication between your mortgage company and your insurance company.